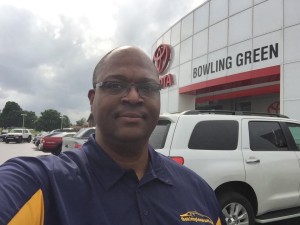 I've been in the car business for 9 years and I've seen a transformation in the way consumers and dealers approach the process of buying and selling cars.  The internet has made more information available and "Information is Power!"  Now I can only guess what you are thinking "A car guy giving me tips on how to get the best price and most value?  Yeah, right!  Well here goes…"
There are many websites that offer consumers the promise of a stress free buying process, with maximum savings.  Buying services like Price Promise through edmunds.com, Guaranteed Savings through truecar.com, Car Buying Services through usaa.com, autotrader.com, kbb.com, nada.com and so on.
I hear consumers say things like "I can never buy a new car at my local dealership, the prices are to high", or "I shopped my local dealer first, but got a better deal out of town!"
Fact 1:  Information is Power
When you get the local dealers price and call/visit 2 or 3 other dealers to do the same, consciously or subconsciously you will always use the information you have to get a better price, "Your Goal!"
Fact 2:  Your Goal
As a consumer, (I am one too) "Your Goal" is to save as much money possible.  So logically, if you can buy one cheaper, by using these tactics, you are prepared to do so.  I completely understand getting maximum savings!  After all, the local dealership has to provide the same great service, regardless of where you make your initial purchase.
Fact 3:  Manufacturer Pricing
Did you know that a mega new car dealer and a smaller new car dealer, buy from the manufacturer at the "Same Price?"
You see perception is reality and we are programmed to "Verify, not Trust!"  That is why we invest so much time and energy shopping around, for "Best Price!"
Dealerships are operated by business men and women.  Is it possible, that if you present a better documented price, with the same options, including all fees and taxes, that the local dealer would match it or in Terry's case above, beat it by $100?  It makes good business sense, right?
Invitation to Consider
Is "Price" the only thing to consider when buying your next new vehicle?  What about the "Value", your local Sales Professional is able to provide you long after the initial transaction is complete?  "For example, offering a loaner vehicle when visiting the service department, vehicle pick up service, previous customer discounts, referral reward and car wash programs!"
Providing you with "Legendary Service" is my ultimate goal!  I would like to invite you to consider "Value as well as Price," when buying your next new vehicle.
In Closing
Would you like a car buying experience that is enjoyable and free of stress just like "Terry" above?  Then please give me a call/text at 270 779-2819 or send me a email at [email protected].  It would be my pleasure to help you get not just the "Best Price," but the "Best Car Buying Experience" you'll ever have!
Guaranteed Best Price Program
Do you want the GUARANTEED LOWEST PRICE ON ANY NEW TOYOTA? Enter your information below to receive The Guaranteed Best Price Program!