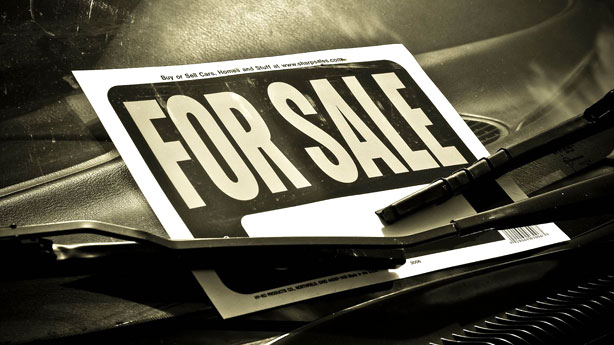 One of the questions my customers ask me most often is whether they should try and sell their old vehicle on their own, or trade it in to the dealership when purchasing a new one.
Selling on your own and trading come with their own pros & cons, but ultimately it's up to you to decide which scenario works best for you.
Here are a few things to consider if you choose to sell yourself:
1. Advertising Costs
Advertising, however minor costs money.
2. Road Worthiness
You'll want to make sure tires, maintenance, and body is in good condition.  Prospective buyers can be very detailed oriented when it comes to inspecting a vehicle for purchase.
3. Test drives
Inviting strangers into your home can take you out of your comfort zone.  Do you test drive with your perspective buyer or do you allow them to take your personal property on their own?
4. Qualifying Buyers
It is possible that you could waste a lot of time sifting through the serious buyers vs. time wasters.  Do they have financing in place or are they cash buyers?  All buyers will represent that financing or getting the cash will be no problem, but I'm in the business and that is not always the case.
5. After The Sale Issues
Buyers may think they have inspected the vehicle thoroughly, but after purchasing, buyers remorse can set in, especially if little things start going wrong.  As much as you want to keep this transaction all business, it can become personal very quickly, especially when dealing with friends or family members.
If you choose to trade your car, here are a couple of  benefits:
1. Peace of Mind
When you trade your vehicle, the dealer accepts all responsibility for vehicle reconditioning.  As long as you represent your vehicle to the best of your knowledge and the dealer makes an offer and you accept, you are absolved of any additional responsibility.
2. Tax Credit
In the State of Kentucky the laws have changed. No longer are you taxed on the retail price of a new vehicle, you are taxed on the trade difference.  If you are considering a $40,000 vehicle purchase with no trade at a tax rate of 6%, your tax is $2,400.  However, if your trade is valued at $20,000 you will save $1,200 in taxes.  Of course, you have the option to sell it on your own, but in this case you'll have to sell your vehicle for more than $21,200 to realize a profit.  I would ask you to consider how much your time is worth?
My recommendation:
"Of Course I'd love it if you'd trade your vehicle with me, however if your committed to selling on your own drop me a line.  I'd be more than happy to share a few tips with you on how to navigate the sometimes murky waters of selling your own car." 
If you have any additional questions about Should I Sell or Trade, feel free to contact me.  I can be reached by email at [email protected] or directly at 270 779-2819 call/text.