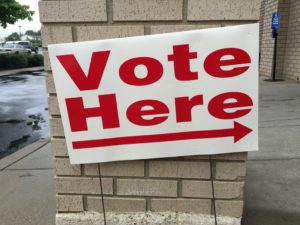 Prejudge, Merriam-Webster's simple definition is "to form an opinion about (someone or something) before you have enough understanding or knowledge".
Voted Today?
This morning I went to vote. Allow me to preface this with saying, voting republican or democrat is a personal choice. However, as I approached my voting table to check in, the kind person asked me for my identification and then said "do you want a democratic ticket"?
If you are reading this, you probably know that I sell cars for a living. How many times when a potential customer visits the dealership do we prejudge them by how they dress or what they drive? Are we missing potential sales because of our own stereotypes? Today, I challenge us to shift our paradigm.
My name is "The Kinny Landrum aka Your Bowling Green Car Guy" and I help customers navigate through the sometimes murky waters of the car buying process. I am pleased to have worked for Toyota of Bowling Green for over a decade.
Toyota of Bowling Green is located at 1860 Campbell Lane, Bowling Green, KY. My office number is 270 843-4321, however most of my customers contact me directly at 270 779-2819 call/text.
Customer Review
Please check out the video customer review by David and consider contacting me when you're in the market for your next new Toyota, Toyota Certified Used Vehicle, or any used Honda, Nissan, Kia, Ford, etc. We keep about 200 new and used cars on hand.
Thank you for allowing me part of your day!